6 simple ways to spruce up your home while sheltering in place – Part 2
I'm sharing 6 simple way to spruce up your home while sheltering in place aka I am helping you live your best bunker life! And it's time for idea numero two! This is the thing that every client wants sooooooooo bad – but they avoid it like COVID-19 (see what I did there?). You need to hang art and family photos on your damn walls! Don't worry, I am sharing all my tips on how to hang art like a design pro.
Idea No 2: Get some art and family photos on your damn walls!
Seriously! Having art and photos up on your walls makes the biggest difference in making a house feel like a home! Why? BECAUSE nothing represents you like your memories (i.e. your story) and family and art is basically a window into your soul…so…it says a lot about you..and effects your emotions like nothing else can….so there you go. To me it's one of the best ways to spruce up your home while sheltering in place!
How to Hang Art like a design Pro | My favorite resources:
You might be asking how?! Our current world situation is that I can't leave my house?! Dude, I got you! Sprucing up your home while sheltering has never been easier because Frame Bridge lets you upload photos, choose a size and a frame!! They print, frame, and send straight to your door!! You can literally create a family photo gallery wall in an afternoon without ever leaving your couch!! Do it!! Having family photos hanging will make your heart so happy! Which is even more important than usual during this time!!

Photos.com hotos.com has amazing photos in different styles and printing options! I had an awesome photo of Steve McQueen on canvas for a project!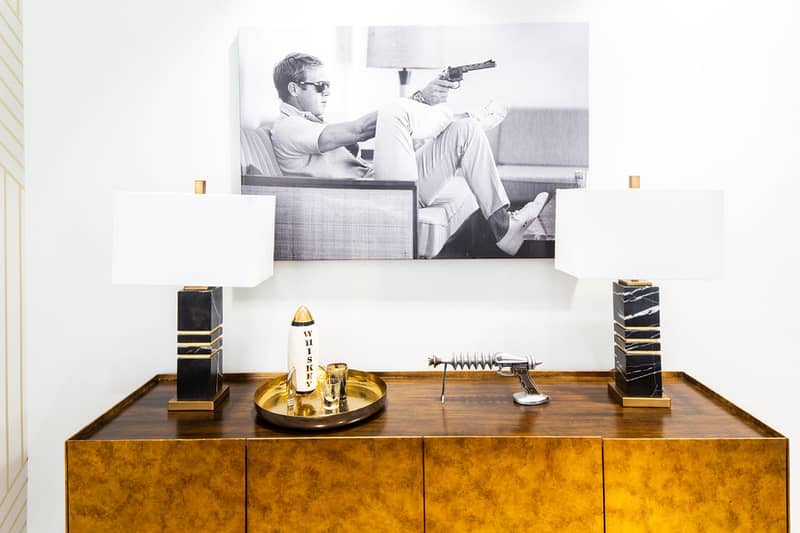 Society 6 has tons of amazing prints including one of my favorite artists @paulfuentes_design . You can choose one of their simple frames or just have an unframed print sent to you and order an awesome frame from West Elm or better yet, send it into Frame Bridge (they will send you pre-paid packaging to send in) to have it professionally framed!

Chairish also has tons of amazing framed prints including some by two of my favorite artists @angelachrusciakiblehm and @willaheart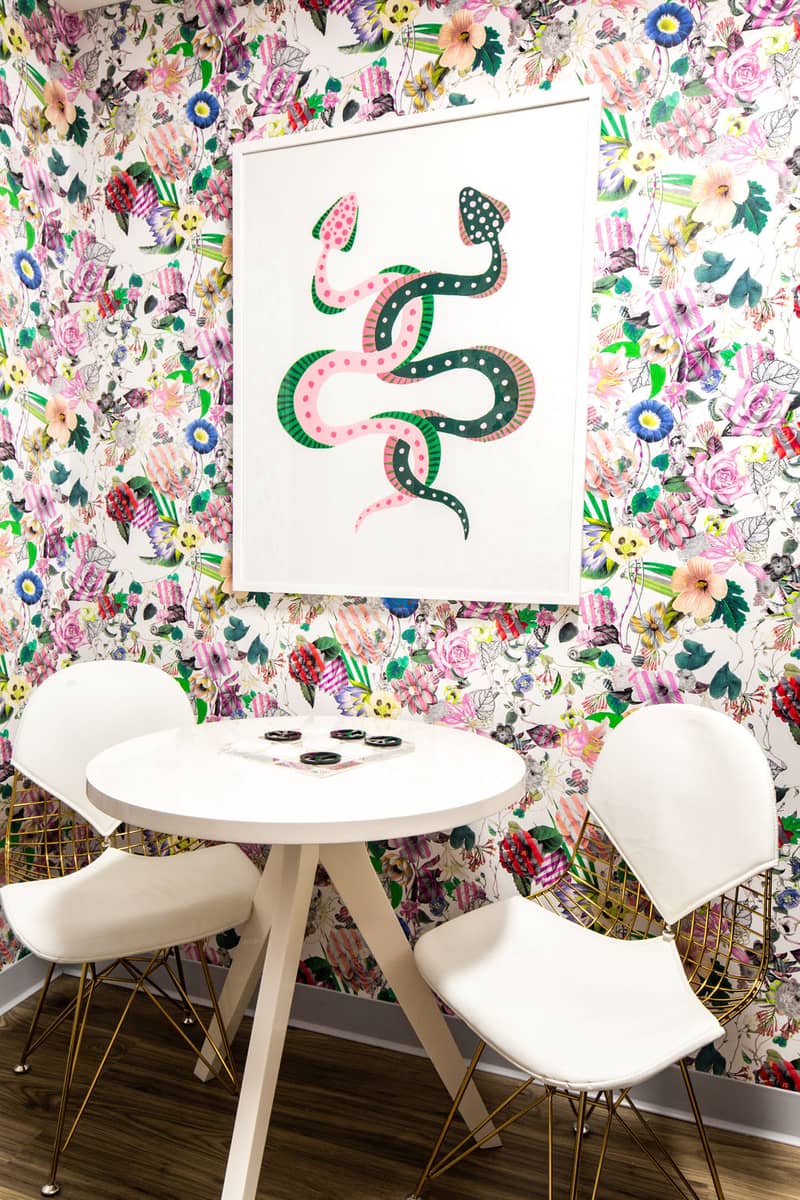 Natural Curiosities has amazing oversized art in beautiful frames. (I get special pricing here so reach out of there is a piece you're interested in!)
Miller Gallery has a lot of fun original art! Including these fun ice cream sculptures!
Light Up North is another favorite for neon funkiness!
Lastly, don't forget to check out one of my favorite artists – the man – the legend @drawbertson – who is also hosting a little mini classes on how to create your own art!!


Hang Art like a design Pro | My tips:
I love a good gallery wall but they can be quite overwhelming and sometimes it's harder to achieve because there is a lot more planning that needs to go into it. I would say – when in doubt go for oversized art. If it's large, it makes an instant visual impact and gives the space a glamorous, high-end feel. The art can be anything too; a vintage photo of a rock star or a vibrant stack of donuts, even a family photo…whatever suits you. In addition, when you use art that's playful or quirky, it shows off your fun personality.
One quick tip – don't hang your art too high! I usually aim to have the center of the piece at eye level or 57-60″ above the floor (give or take).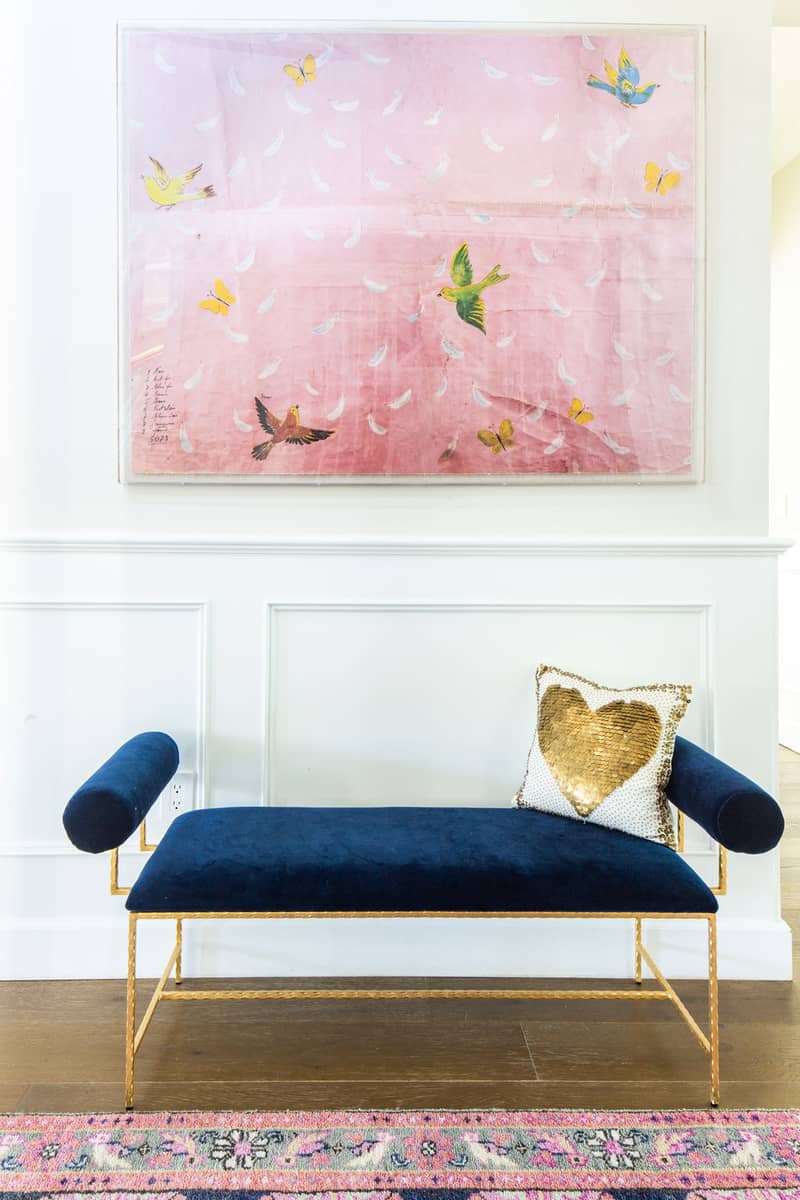 Now, if you are up for it – a gallery wall can be quite the treat for your eyeballs! This is how I go about doing it.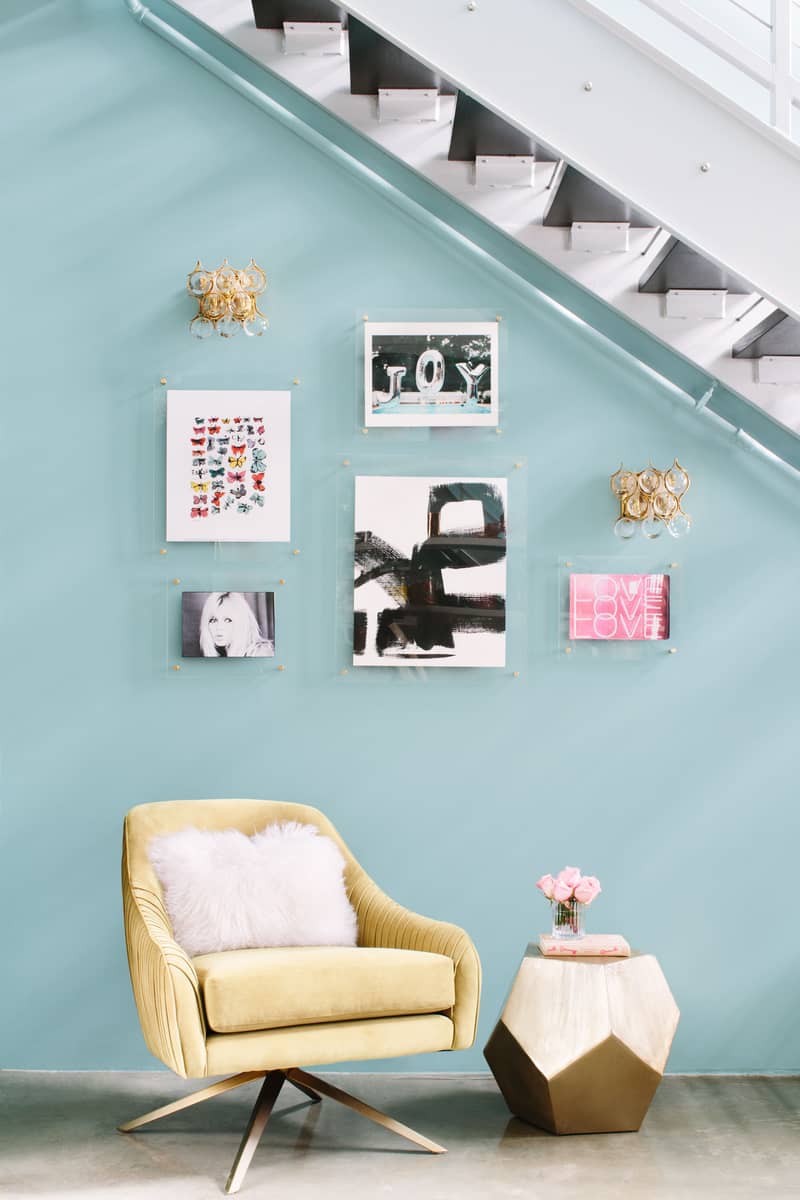 My step by step gallery wall process:
1. First measure the area you're wanting to install a gallery wall on. For example, if I want to put it over my sofa then I would measure the area from the top of my sofa to the ceiling and then I would measure the width.
2. Next draw the area out on graph paper. I usually make every square equal to 6″ – this makes it easy to draw!! No drafting skills necessary!
I know a lot of people say cut out butcher paper or tape it out and I just think thats so much work! Graph paper and a good ol' pencil are easy and fast!
3. Peruse Pinterest to get gallery wall layout ideas and then use your favorite Pinterest Inspiration as a guide.
4. Draw your layout – keeping in mind that most framed photos are going to be the following (give or take a few inches)
* 8″x10″ (holds a 4″x6″ or 5″x7″ image)
* 11″x14″ (holds 8″x10″ image)
* 16″x20″ ( holds 11″x14″ image)
* 20″x24″ (holds a 16″x20″ image)
* 24″x36″ ( holds a 20″ x 30″ image)
* 30″x40″ (holds 22″ x 32″ image)
* 13″x 13″
* 18″ x 18″
* 25″ x 25″ (holds 8″x10″ image)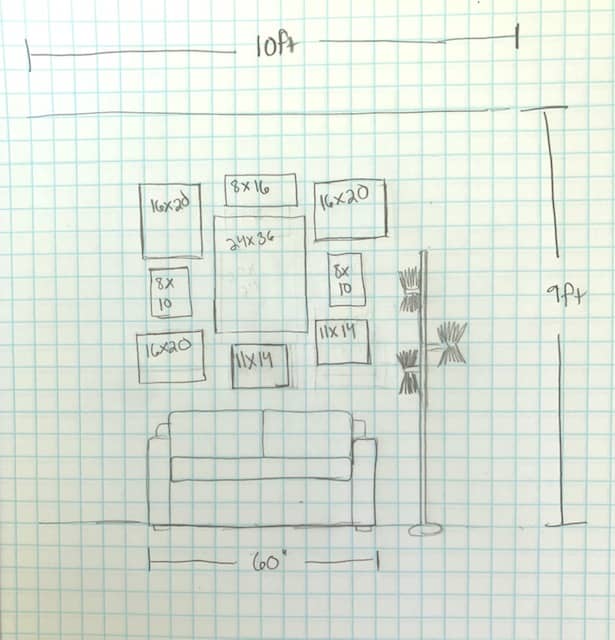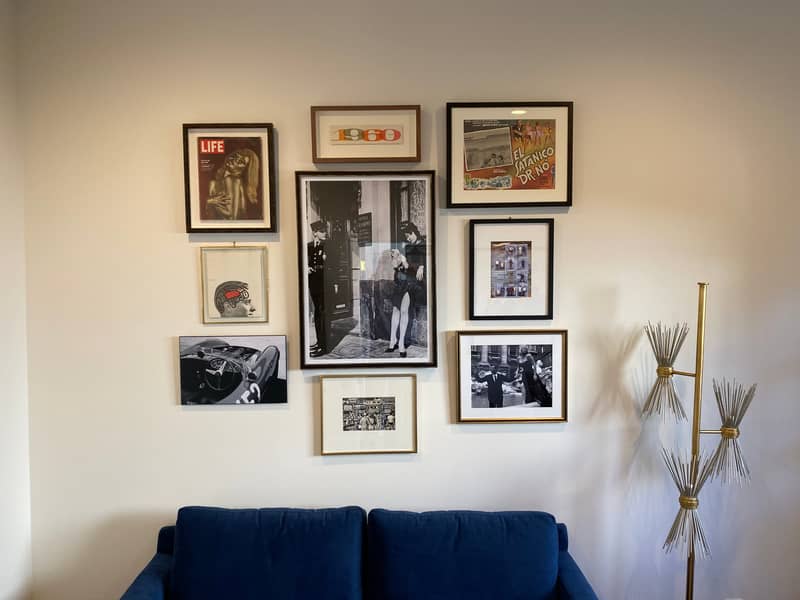 You might be thinking….Jessica, shouldn't I choose the photos I want to use first? My short answer is – sure if you want….but I personally find that we all have so many photos on our phones and there are so many awesome art options available – that it's easier to draw the layout I like best and then fill it in rather than choose the photos and then try to make a layout.

OK go forth and hang things on your walls!! If you need help I am here for you! I can help you source options or even design a gallery wall layout tailored to your space!
WANT TO GET IN ON ALL THE GLAMOUR NEST SECRETS SO YOU CAN DECORATE A HOME YOU LOVE?