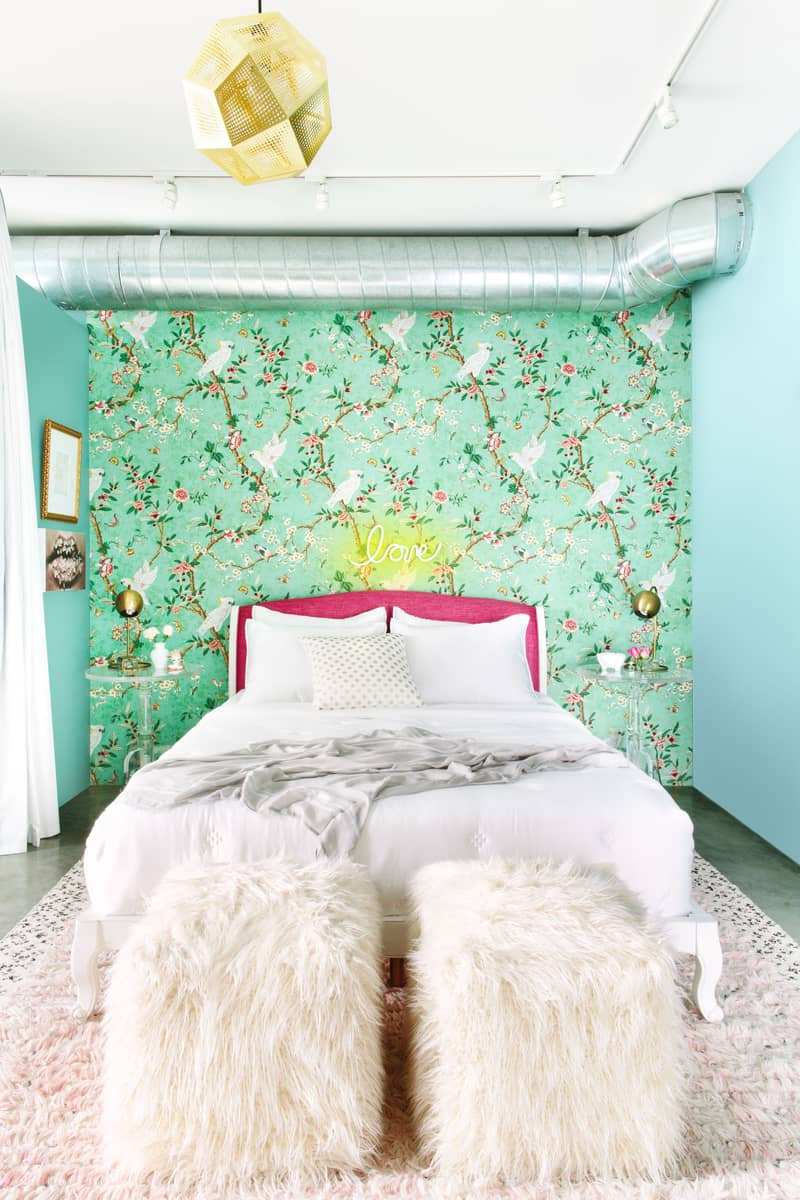 6 simple ways to spruce up your home while sheltering in place – Part 3
I have been sharing 6 simple ways to spruce up your home while sheltering in place! And todays idea is super simple but VERY effective!

Idea No 3: GET A RUG!!
Get a rug on your floor! I don't care what room it is – my answer is YES, it needs a rug! Not only can a rug make a huge impact in your space – it also makes your space feel cozy!! Who doesn't want their space to feel inviting and comfortable?! Especially in our current world situation?!!!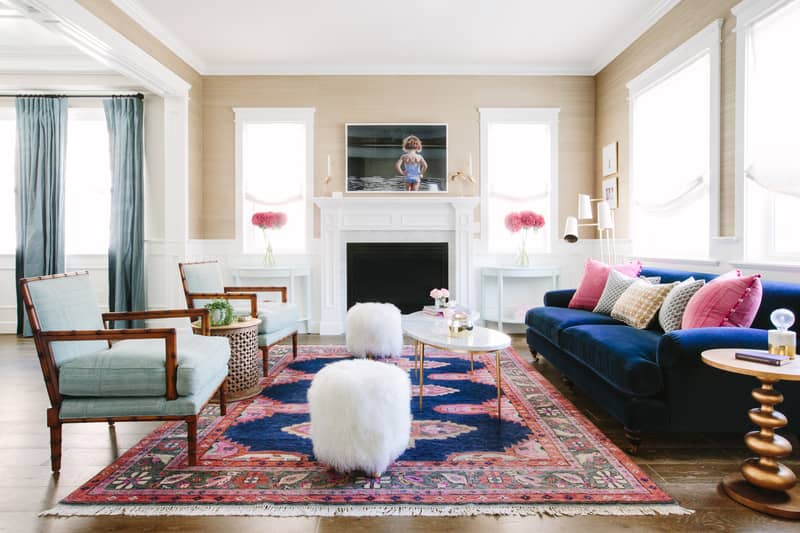 I'm a sucker for having a soft rug under my delicate tootsies!!!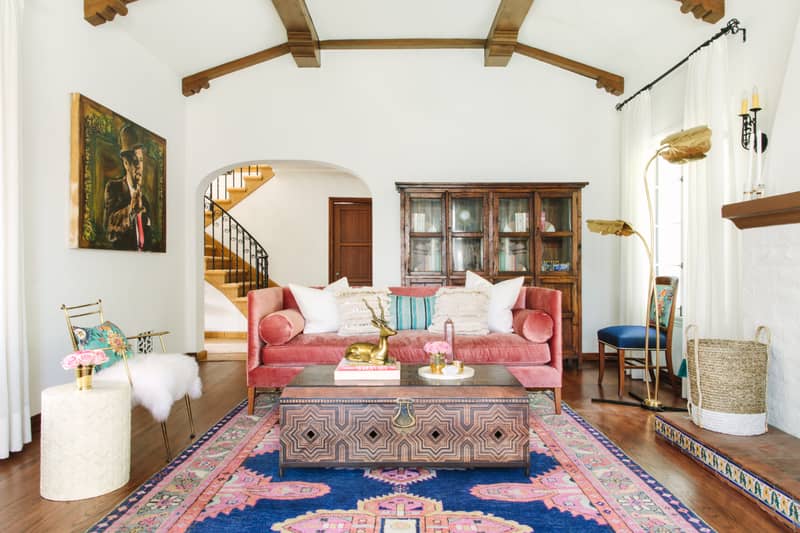 A Few Tips:
1. Don't skimp on rug size! Now, I'm not one for traditional rug rules, (I hate rules) but a rug that's too small can throw off the balance of an entire room. What matters to me is – the rug is large enough to fill the space visually and make an impact!
You can see here – even when I used a fluffy rug it fills the space. If this room were larger – I would place a rug under the bed and add the fluffy rug on top.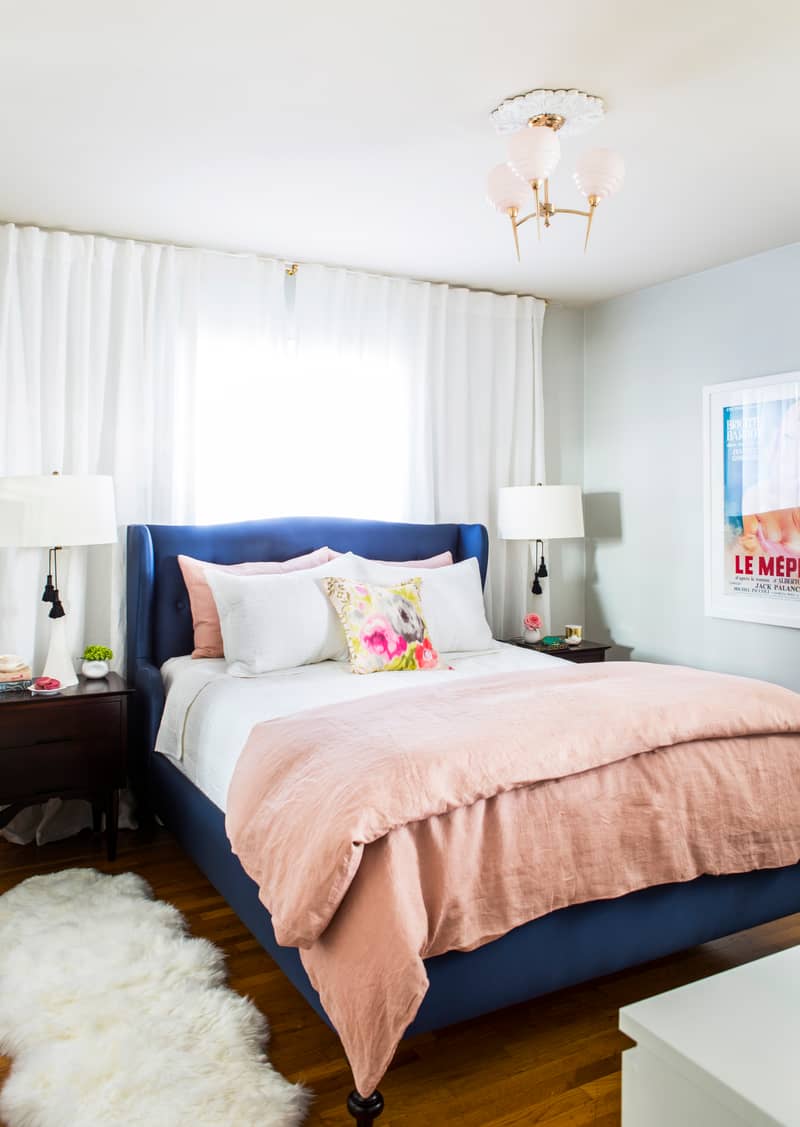 Like I did here….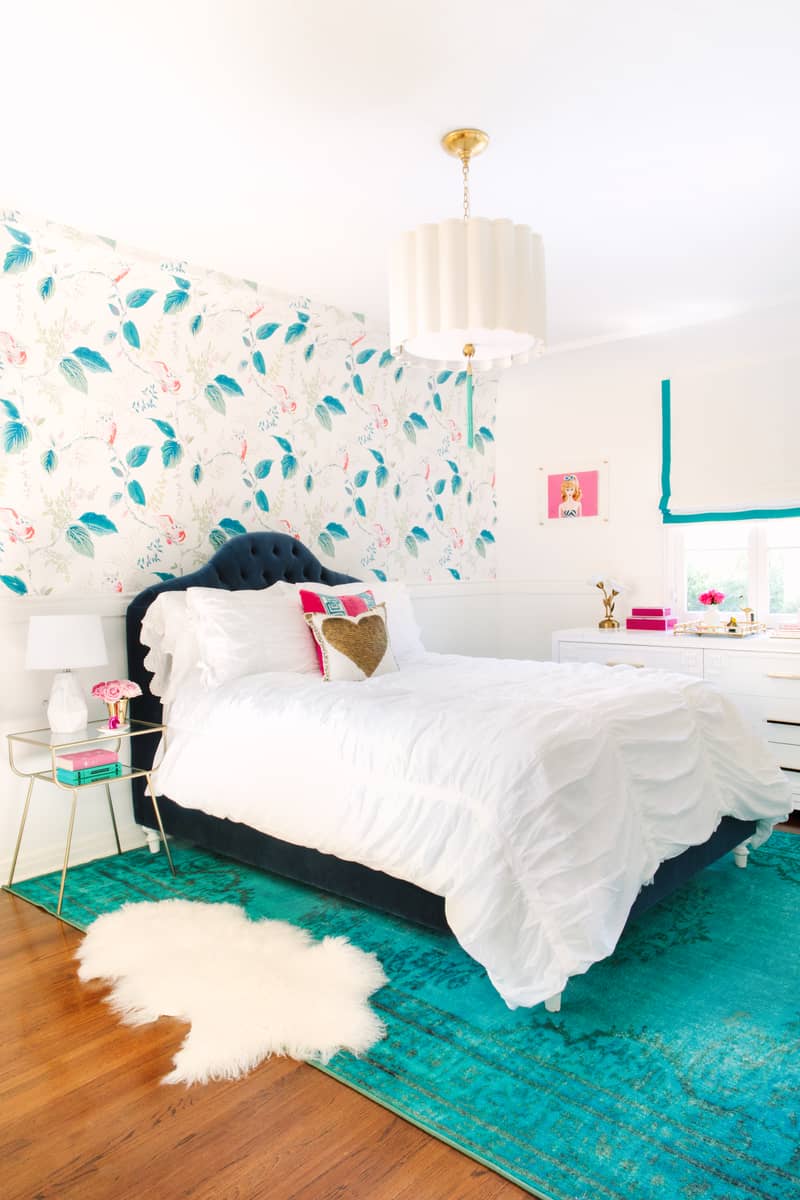 2. Don't forget to buy a rug pad. I usually get mine on amazon and I love the the 3/4″ options….they feel so fancy! I usually but this one but I also came across this one which seems like it'd be really comfy!
3. Viscose. rayon, and silk are beautiful but not durable! If you use one of these – it's better to do so on VERY VERY low traffic areas. Otherwise opt for wool, polyester, cotton, and/or polypropylene.
4. A cowhide is a great option for weird areas! This room was too narrow and long for a regular rug unless I went custom (Which I wasn't about to do!). I opted for a cowhide to add depth and impact but in a way that fit the room.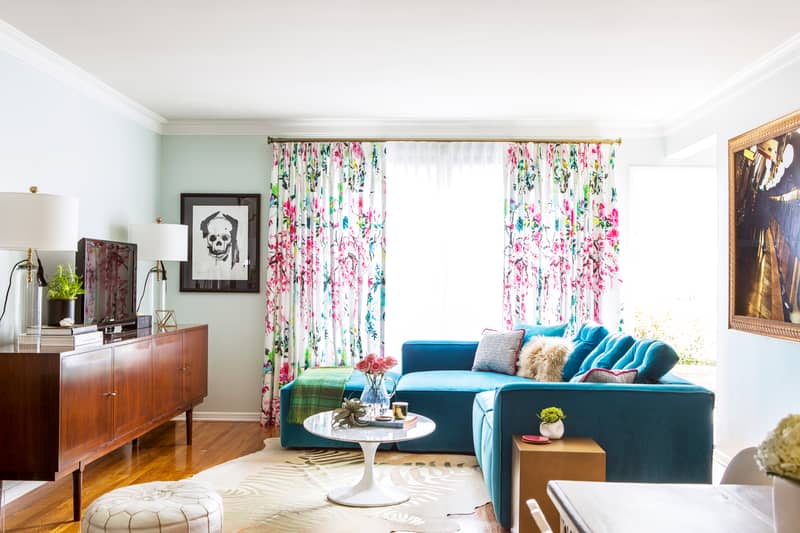 My Favorite resources:
* Loloi – My FAVORITE! and I get great pricing on this brand so if a Loloi option catches your eye – be sure to reach out to me. I can order and have it shipped to your home!
* Jaipur – Another favorite! Again, I get special designer pricing on this brand so reach out if something catches your eye!
* West Elm – I love using west elm mostly for custom seagrass rugs!
* Anthropologie – Love almost all of there rugs! I just bought this one for "Get it done" session with one of my Fort Worth clients! I also love this one – I get really great pricing directly from Rifle!! So reach out if you are interested!
* Caitlin Wilson – As you can see I love her Navy Kismet rug since I used it in two different living rooms!
Did you know I have a free Thoughtful Nesting starter series? It'll help you define and embrace your signature style!
I hope this simple idea helps bring a little soft and comforting joy to your home! Feel free to respond to this email and tell me how you're doing!!
WANT TO GET IN ON ALL THE GLAMOUR NEST SECRETS SO YOU CAN DECORATE A HOME YOU LOVE?