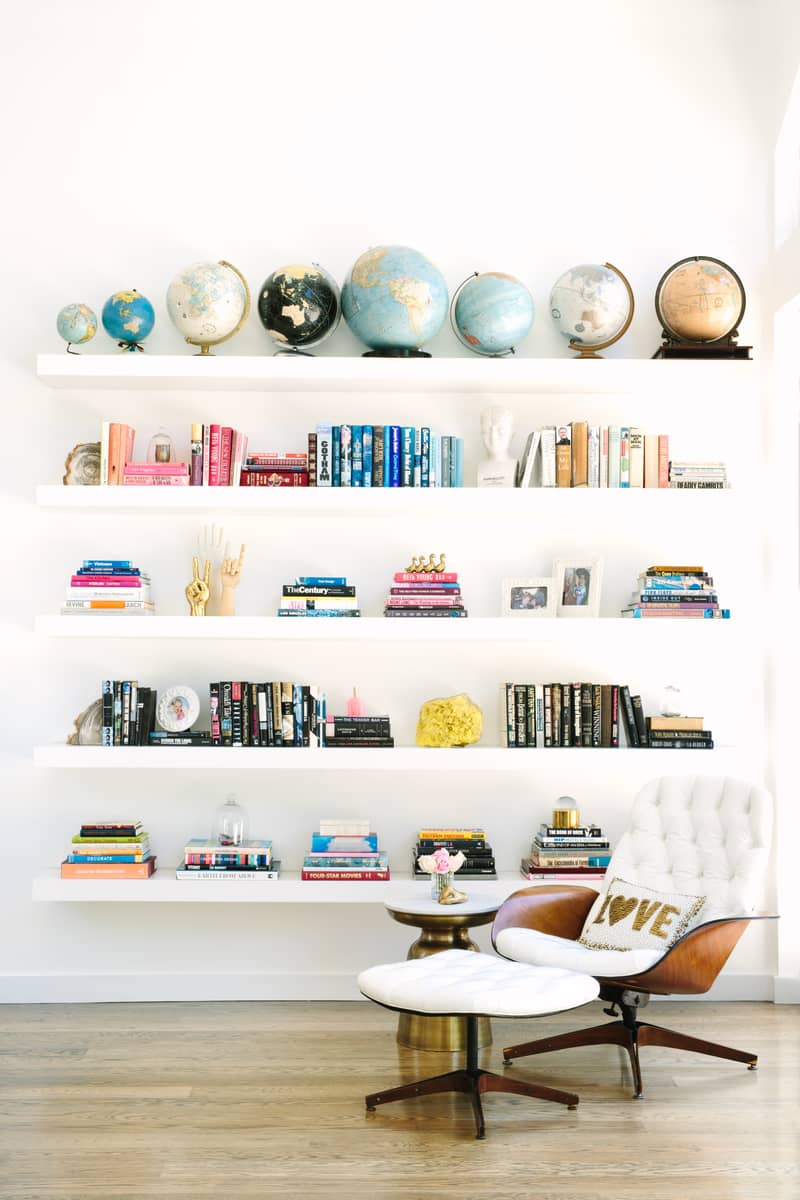 6 simple ways to spruce up your home while sheltering in place – Part 4
Over the last few weeks I've been sharing simple ways you can spruce up your home while sheltering in place! Today's idea (No 4) is a bit more involved BUT worth it if you're willing to put in the work! Are you ready?

IDEA NO 4: STYLE YOUR BOOKCASE!!
Wheeeeeeeeeeeee!!!! I know, I know this seems like it will be hard to do on your own, but don't worry, I am here to help! We are sheltering in place so let's make the best of it. Let's create a home that make your heart and eyeballs sing!
First I have two blog posts that will help you create the bookcase of your dreams! You can find them here and here. They break down what you should always have on your bookcase AND how to style it.
You should always have things you LOVE LOVE LOVE on your bookcase!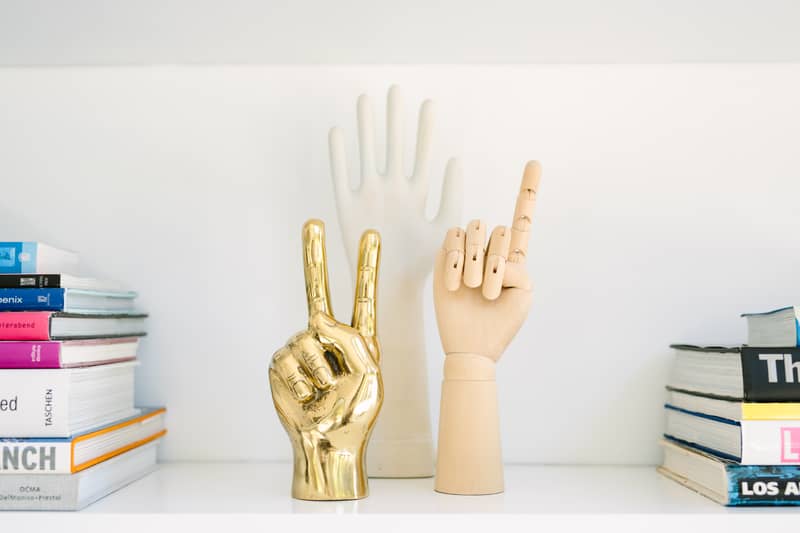 MY BIGGEST TIP?
Have things that you LOVE on your bookcase and let go of perfection. honestly, perfection is just not that interesting. It means you're taking yourself way too seriously. Allow some space for life! Since your shelves are contained, they are the perfect place to sort of let yourself go and have fun. Experiment! For example, you can have gorgeous photos of your family that have been professionally taken (that's great!) but feel free to add in some candid silly shots too. Mix in a piece of art your child made! Remember, your home should tell your story and that means you gotta let your personality shine in all its imperfect glory.
Ok once more for the people in the back! You're home is a reflection of you! It's purpose is to protect you physically and emotionally which means it should bring you joy. That can mean the items themselves bring you joy or it means you have created a home that has the tools it needs to make memories happen with the people and critters you love. Have fun!
Want to know what items you should always have on your bookshelves? Check out this post!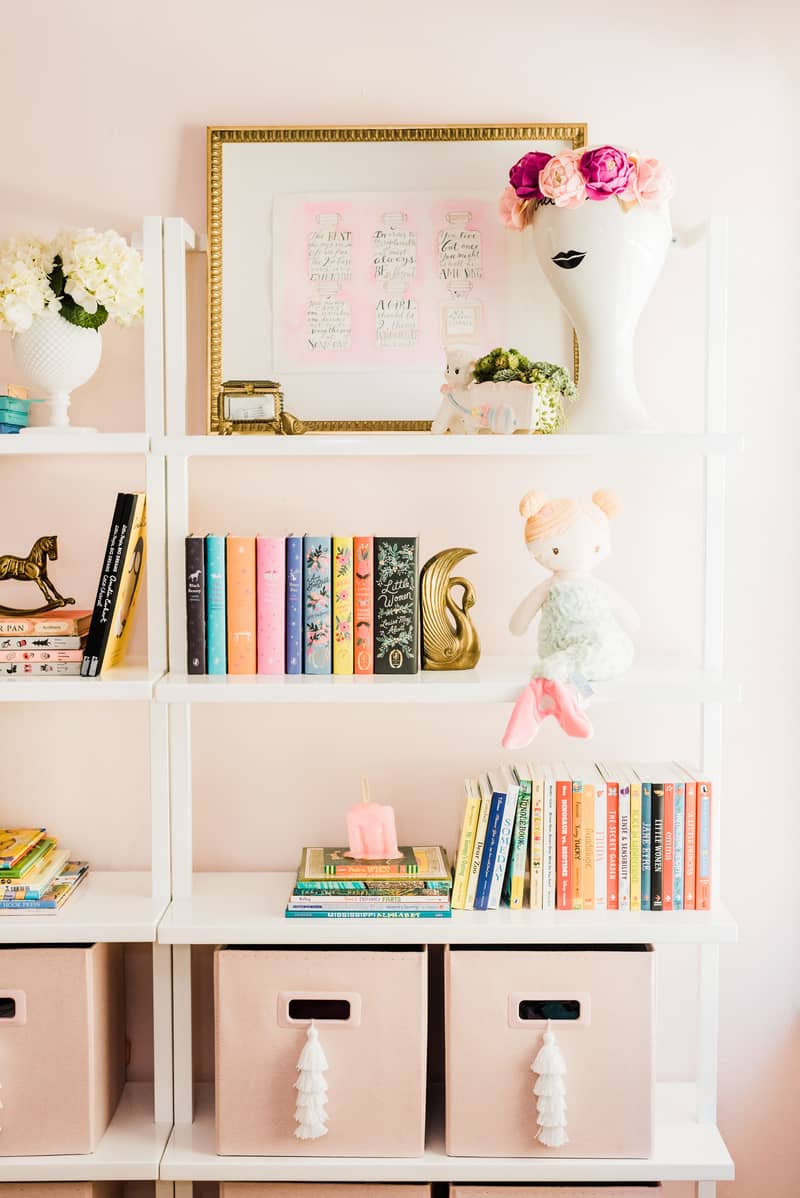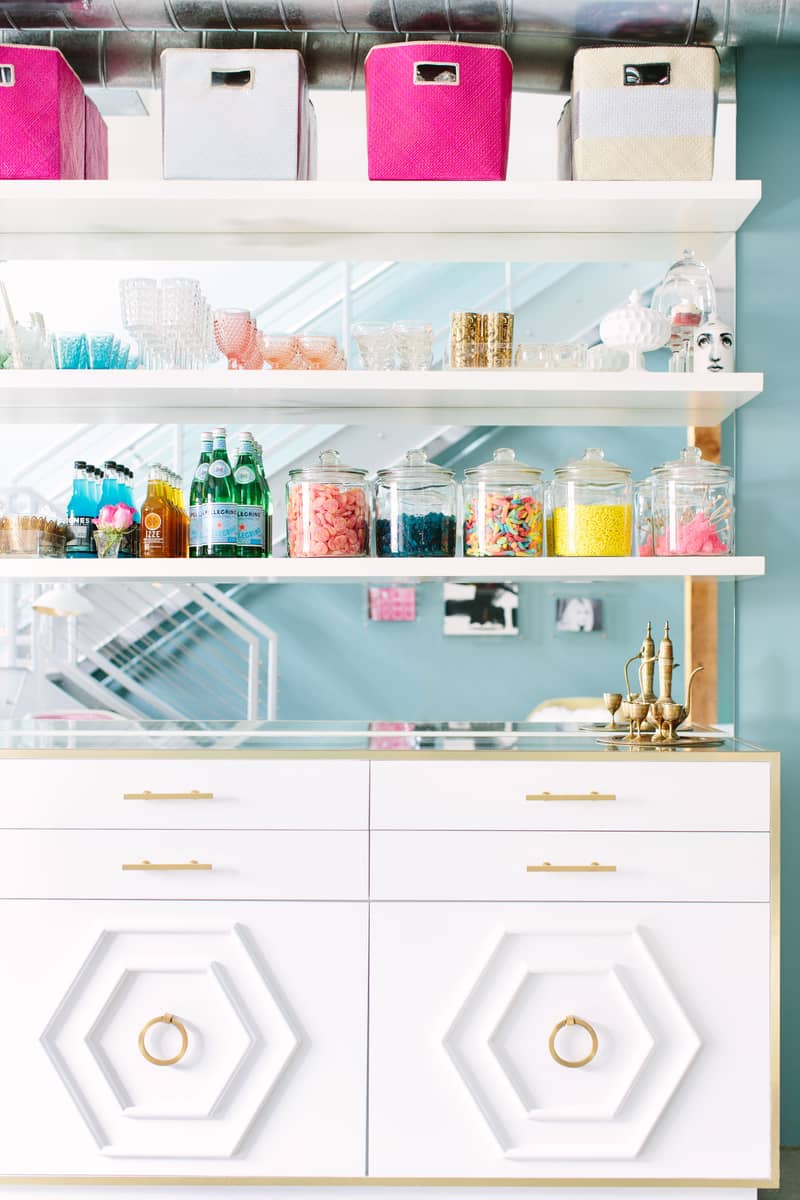 My Favorite Bookcase Styling Resources:
* Sentimental "stuff" that you find on your various travels, inherited from family, photos, and unique items that you find at thrift sores, garage sales, and estate sales.
Books! – OK EVERY BOOKCASE SHOULD HAVE BOOKS…HENSE THE NAME!
* Juniper Books – Gorgeous books!! I LOVE the Jane Austin Collection ( I have them in Pink), the Lord of The Rings Collection(I have them in cream), and the Harry Potter Collection (I have the Slytherin ones!)! I get 10% off so reach out of you're interested in something!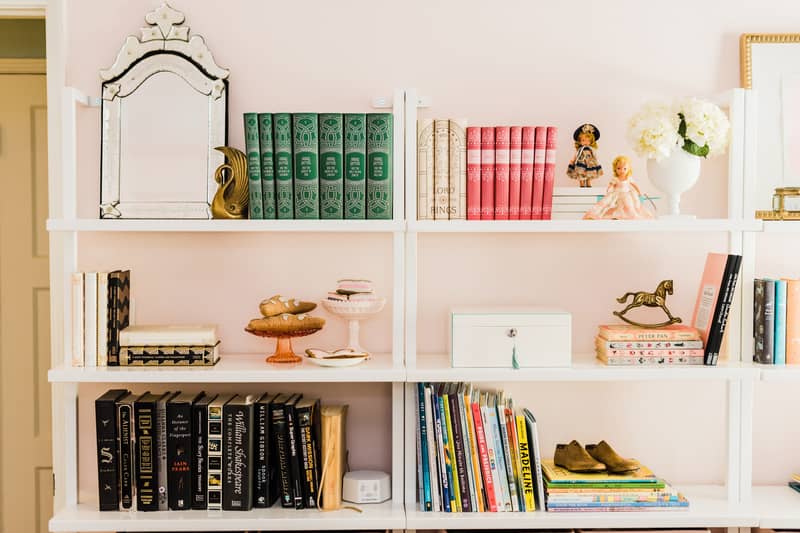 * Penguin Classics – I have a wholesale account with this company so reach out if you want to purchase any of these books! I get amazon prices with free shipping!
* Taschen – I love the Taschen portrait of a city books and the City guidebooks. I think the city guidebooks are out of print but you can find then 2nd hand.
* Rizzoli & Random House – You can find so many great books by these brands on Amazon as well as through me. I do get wholesale pricing (Amazon pricing) so if you want to support a small business and get a great discount!! Win Win! If not check out Amazon they have great options!! I love The Perfectly Imperfect Home and The World of Whiskey
* West Elm – I love West Elm for accessories!
* Etsy – I love Etsy for accessories!! So may amazing handmade items and vintage pieces. Try searching for milk glass or colorful century glass.
*Chairish – Again perfect for vintage pieces!!
* One Kings Lane – lots of great accessories!! Vases, boxes, sculptures, faux flowers and plants!
* Caitlin Wilson – lots of great accessories!! Vases, boxes, sculptures, faux flowers and plants!
* I also love shopping at thrift stores! for books! You can usually find great options for $1-$3. Think linen covers in pretty colors.
Want another resource? Check out my blog post How to Style the Bookcase of Your Dreams.
If you want more ideas on how to spruce up your home while sheltering in place check out these posts!
Did you know I have a free online series called 5 Steps to Your Signature Style? It's the first module in my Thoughtful Nesting course and it'll help you define and embrace your signature style! Even better the entire online course is currently on sale for $97.00
I hope this simple idea helps bring a little soft and comforting joy to your home! Feel free to respond to this email and tell me how you're doing!!